Best ideas for toy storage for living room
Having kids means having a lot of toys. If I told you, that there is a way to live with toys and yet still manage to have an organized and beautiful home, would you believe me?
Because although you might not have a special playroom for your kids, I'm sure you've got a living room, where the "magic" happens. This living room can be transformed into a so-called living room toy storage space.
The living room doesn't need to look like a playroom. This article is about how to indulge you with a great living room toy storage that is both functional and stylish.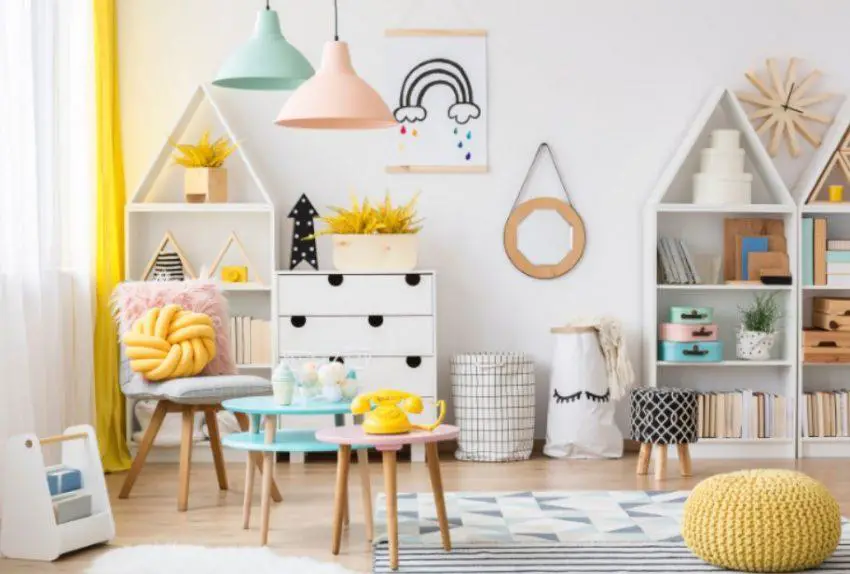 Toy storage ideas and solutions
If there is a problem, then there must be a solution. And rolling carts are one of the toy storage ideas. Why is it the best idea? Using them as toy storage, you can easily get them out of sight when the kids are done playing and have no toys in the living space.
Yet another extremely versatile piece for the living room is a storage bench. When guests are visiting it is also great to be used as extra seating space. A storage bench is also convenient to use your decorative yet so functional window seat when the weather gets a little cold and you get to enjoy a cup of tea and look out the window.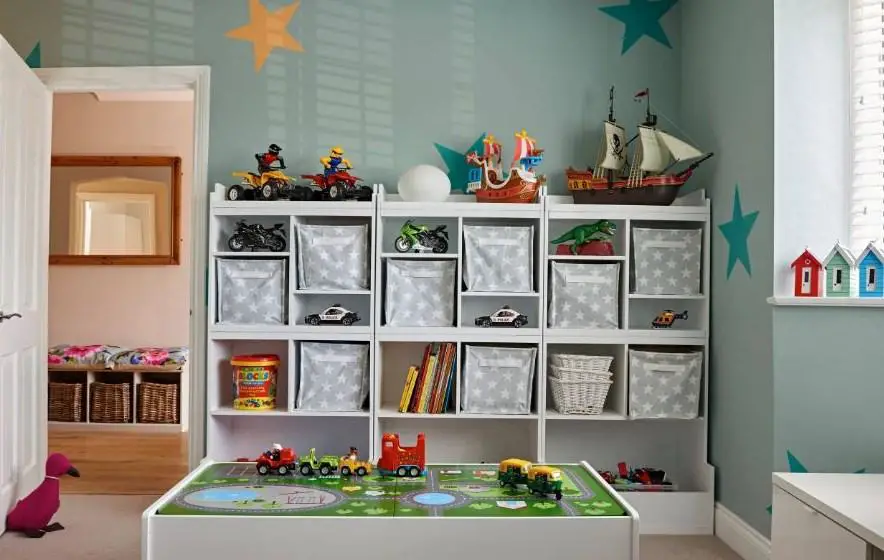 Little additions to your living room
You can use drawers and cabinets as well as magazine holders as a designated space for kids' toys in the living room.
Shelves and a bookshelf would be another great living room toy storage idea. This is a great place if organized life is your passion and you don't mind cleaning up your bookshelf quickly after your child's games.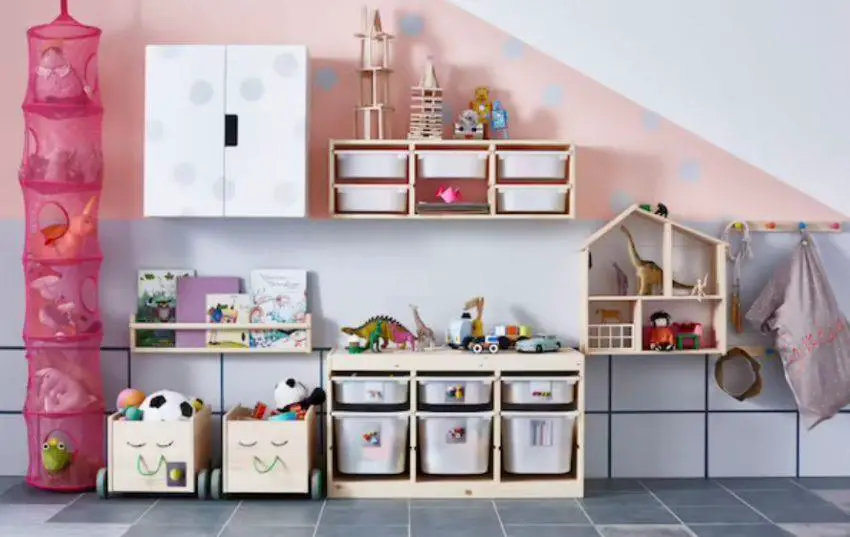 A stylish cabinet with drawers makes toy organization in the living room easy and gorgeous. Toys in living rooms are often not such glamorous sight, so why not get a fancy cabinet with drawers that your eyes will be happy to see and store toys in them?
And credenzas are made for decorating any living room! One of the toy storage ideas is to use a credenza in the living room as a toy organization and to hide all the toys at the same time. they have enough storage to fit all the small toys, art supplies, and other things without messing up the living room decor.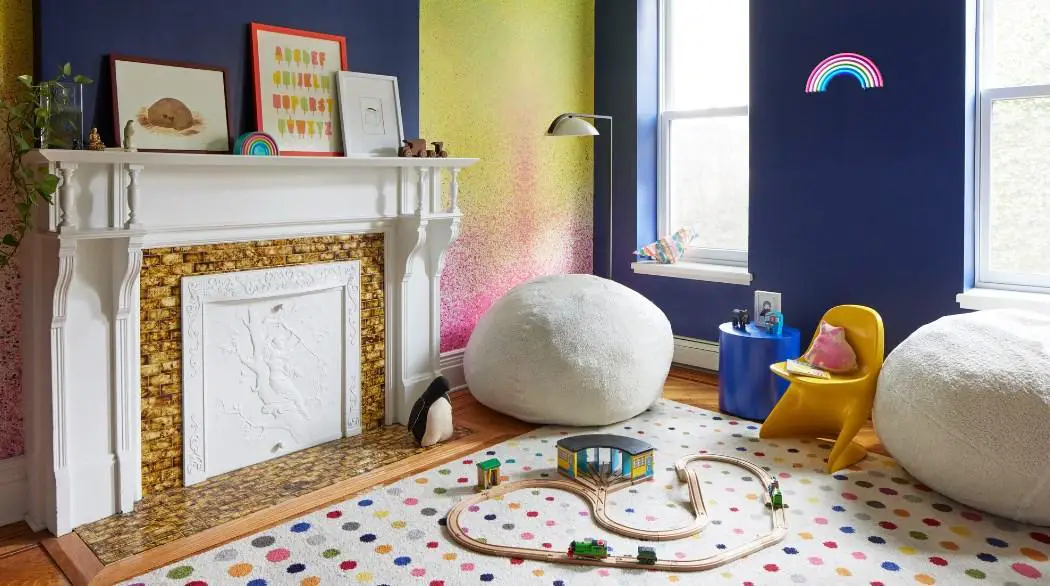 Toy storage ideas for a cozy home
A trunk is an easy and beautiful way to toy organization in the living room without taking from the design of the room or adding visual clutter to the room.
So often the coat closet is under-utilized because we use the mudroom entrance daily. Keep a box for toys in the coat closet or in small spaces of your living room to store toys after playtime.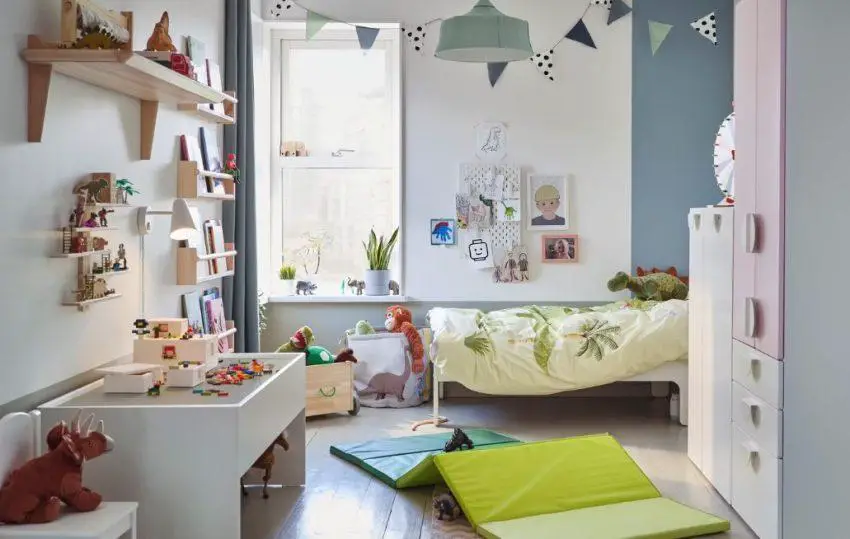 Have you seen the ottoman or a coffee table that has a shelf underneath for extra storage? This is a good option not only for toy organization, but these are great additions to the living room and tend to be double-duty. Isn't it lovely? It can also be used for parents to play board games when kids are asleep.
Although a bookcase could also be one of the toy storage ideas for the living room.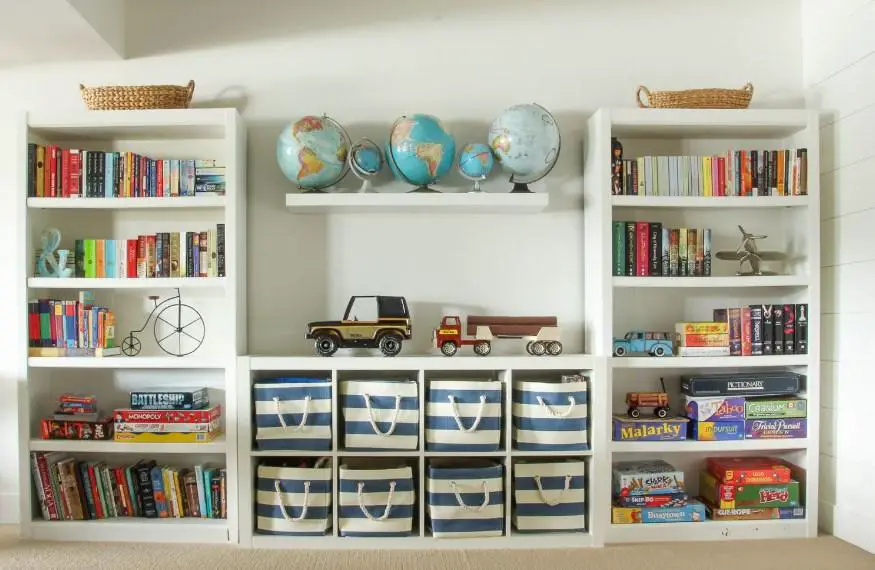 Places in your living room to store toys in
The best toy storage ideas are of course may be different and unusual. Everyone is different, so the perfect way of toy storage for their kids will be different for everyone.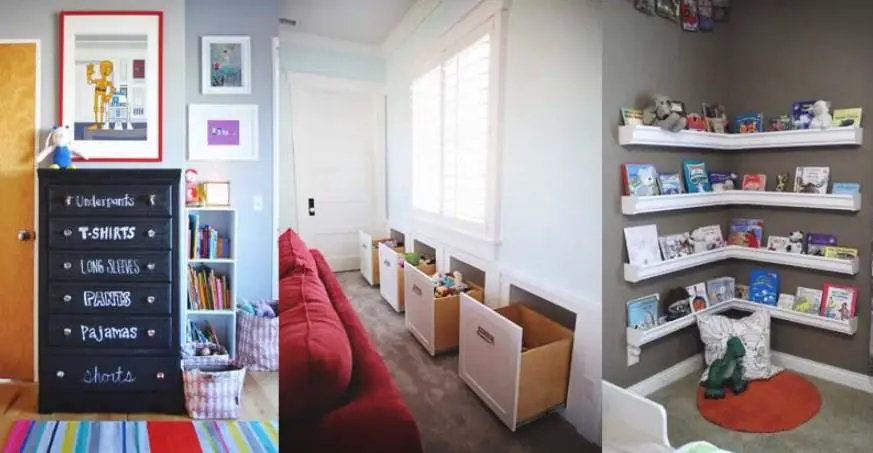 If there's a closet in the living room, use a basket with a lid as one of the toy storage solutions or a storage trunk. This way you'll be able to hide kids' toys in the living room without having to organize too much. For storing toys, just throw them all into the storage cubes and the space will look clutter free and tidy.
The hidden storage would be one of the perfect toy storage ideas as after play time you can hide your kids' toys in the hidden toy storage behind the door in the living room.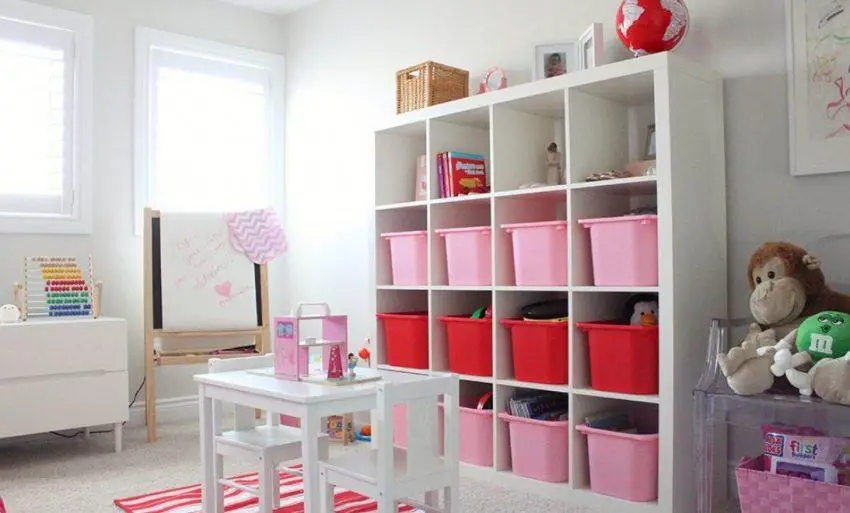 Other tips for parents
Clear plastic bins can be an excellent tool for parents looking to improve toy storage in their homes. By using transparent storage bins, children can easily see what is inside and find the toys they are looking for.
To make toy storage even more organized and efficient, it can be helpful to label the bins with pictures or words. For younger children, pictures of the toys that belong in each bin can be a helpful visual aid. Words to label the toy storage bins can help to improve the reading skills of older children.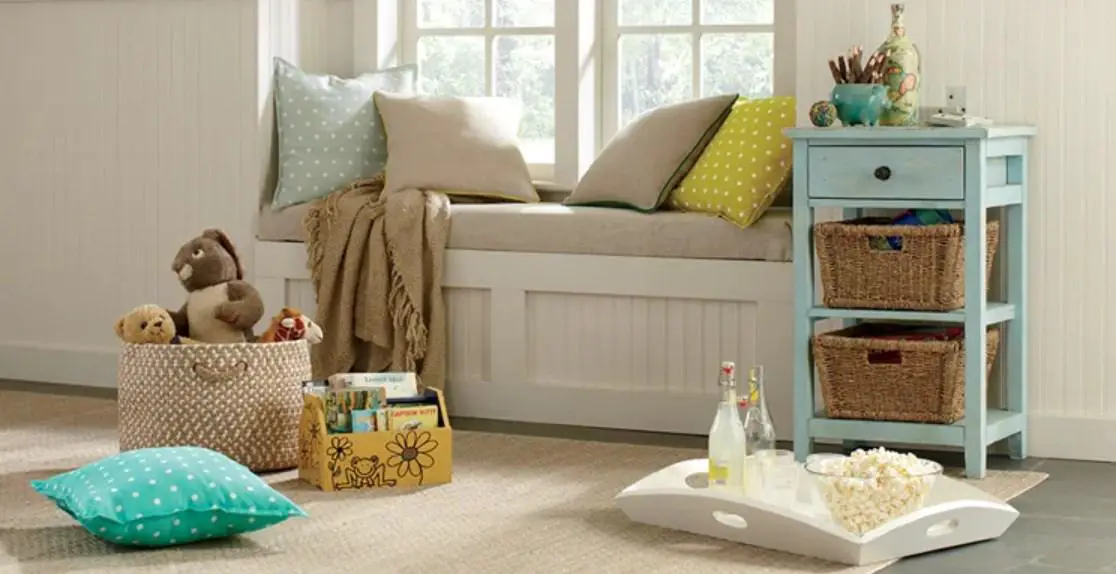 FAQ
How can I hide my toys in my living room?
Here are a few ways to hide and store toys in your living room: buy storage bins or containers, use a toy box or chest with a lid, or utilize furniture with built-in storage. Consider using decorative baskets or boxes to hide toys and place them on shelves or under tables.
How do I organize my toys in my living room?
When organizing toys in your living room, consider sorting them by category and using storage baskets or containers with lids. You can use utilize furniture in the living room with built-in storage or decorative baskets or boxes to store smaller toys to store toys, as well as storage benches, that can be used as a window seat.
How do you store big toys in living room?
To store big toys in your living room, consider using a toy chest or trunk with a lid, a storage ottoman or footstool with a removable top, or furniture with built-in storage. You can use a large storage bin or container with a lid in the living room to store the toys in a closet or under a coffee table.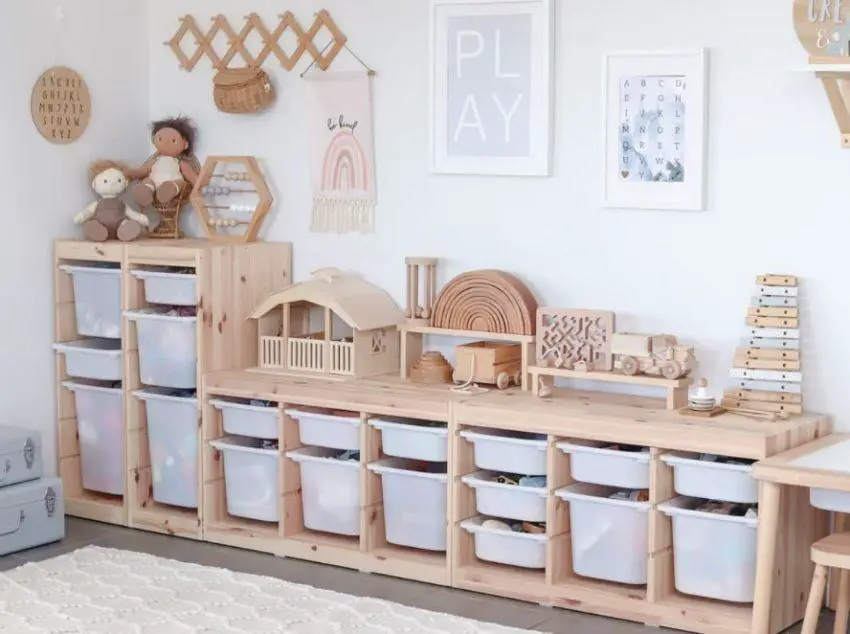 Conclusion
As you can see, there are so many living room toy storage ideas that can be used to hide toys in the living room and still manage to have a tidy and beautiful home while kids play. Use this article to help you keep your living room organized with our toy storage ideas and never worry about the mess in your living room again!
Read also: How to get rid of ants in bathroom if there is a colony of them already