How big should a game or rec room be: сhoose an optimal size
Are you thinking about creating a recreation or gaming room in your home? With a wide range of applications, a recreation room can be a great addition to any family's happiness and entertainment. In a leisure room, family members, adults, kids, and visitors can hang out, unwind, play, and have fun.
But how big should a game or rec room be? Read on to find out how to provide a recreation room in your house with enough space for your personal choice of activities.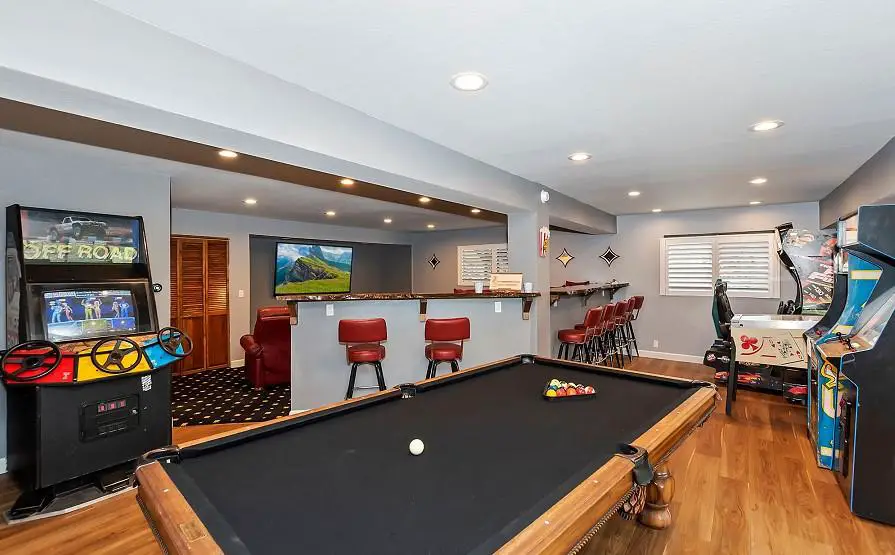 How do you use recreation rooms?
Playing pool, table tennis (also known as ping pong), board games, playing cards, and other games can be played in the recreation room.
A rec room's main purpose is to provide fun and entertainment, which means enough space is needed.
Any use is acceptable as long as it is for recreational purposes in a rec room.
A home basement is the best bet for the majority of recreation room types, so it might be the initial place to consider a game room as this area offers the most space. A basement will provide adequate space for your rec room.
You can also design a recreation room on the main level.
There, the ideal location for a rec room is near the living area. It makes sense to place your recreational space closer to the family room rather than the bedrooms.
A second floor is, however, a bit more complicated, as it is a sleeping area for most people. Try considering a room above the garage – it is the best place to make your recreation room. Due to its location, this area is usually in a position to build a noise-canceling wall.
Among all the suggested locations, a basement is the best idea for making a rec room because it provides solitude and does not allow the noise to reach a living room through the walls.
What is the space required for tabletop games?
Tabletop games can be simple but sophisticated, requiring a lot of mental effort and focus.
They include table tennis, checkers, ping pong, cards, puzzles, chess, poker, etc. Hence, different sizes could be considered.
A recreation room must be at least 12 feet*12 feet in size to accommodate a tabletop game.
The height of the table will depend on the height of the participants. For the players to have the best seating, the minimum size of an allowance should be three-foot.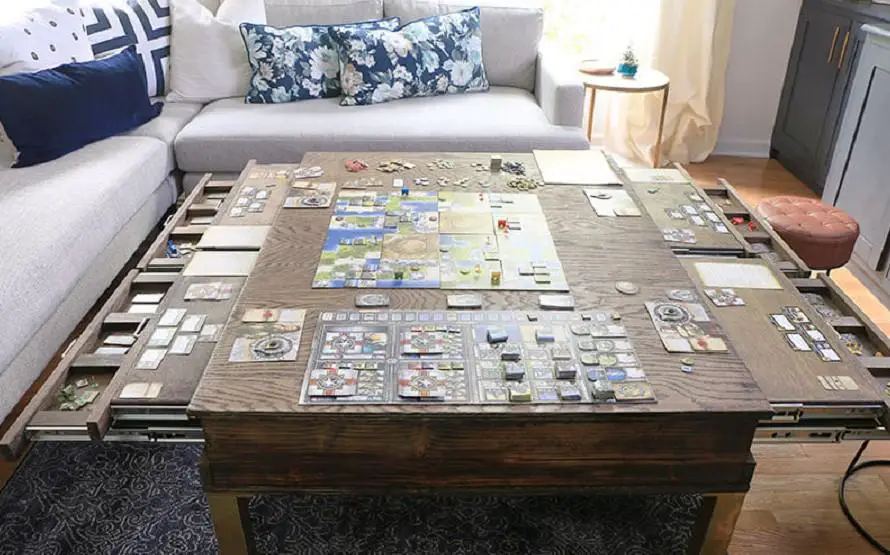 How much space do you need for a pool table?
Despite its small size, more free space in the recreation rooms is required to play billiards, which will further complicate the issue of having the free space necessary for the playing pool to be comfortable for the player.
Home cinema
As you plan the size of a recreation room needed for a home cinema, you should take into account several variables. What other amenities do you want for your home theatre, how big do you want the screen to be, and how many seats do you want for your friends and family?
For instance, if you own a screen that is 80 inches, you should have a minimum of 96 to 106 inches between the television and the nearest seat in front of it.
A 150-inch screen would require 200 inches between them.
When you have determined how much space you'll need between the screen and the first seat, then you'll need to account for the number of rows you want behind it. Two rows would mean you'd want a room that is a minimum of 16 feet long for an 80-inch screen.
The recreation room's width could be as little as 8 feet, but if you want to save room for a wet bar or snack and beverage storage, it's better to consider a larger area.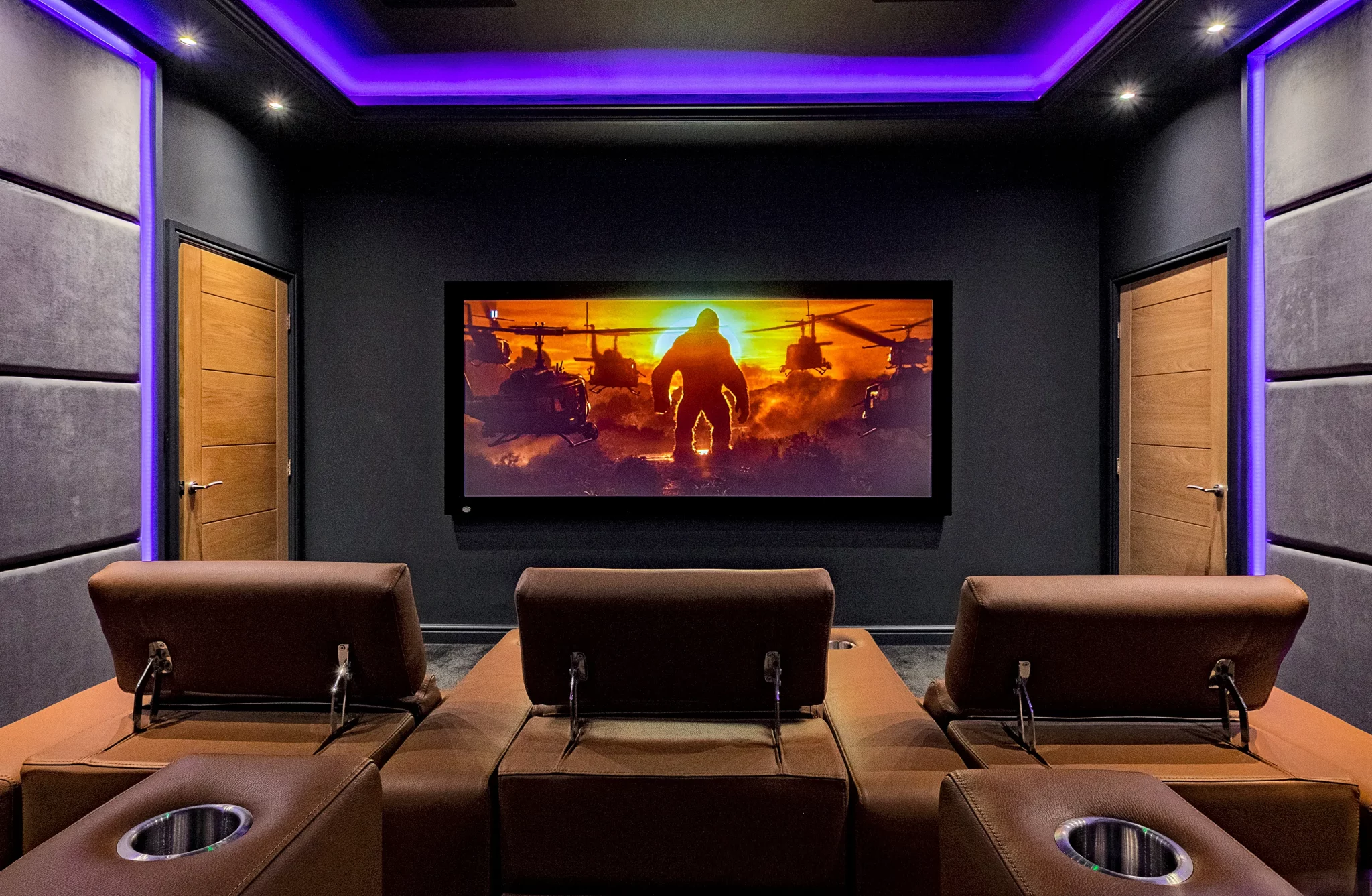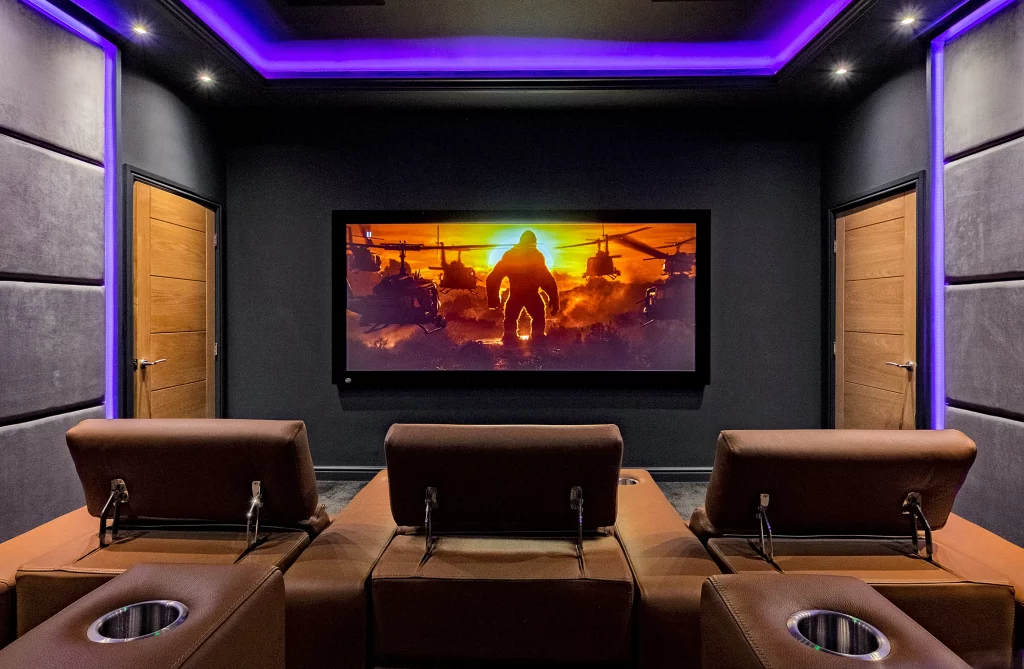 What is the space required for a foosball table?
Whether you enjoy playing this tabletop soccer game in your local pub or friends' recreation room, you've probably noticed that it doesn't require a spacious room.
Even with two players located on each long side of the table, it won't require much space.
A room at least nine feet by nine and a half feet is recommended to play foosball. A room with these minimum dimensions will ensure that there will be enough room to comfortably play the game and still leave room for other players to maneuver around the action, providing spaces for other furnishings as well.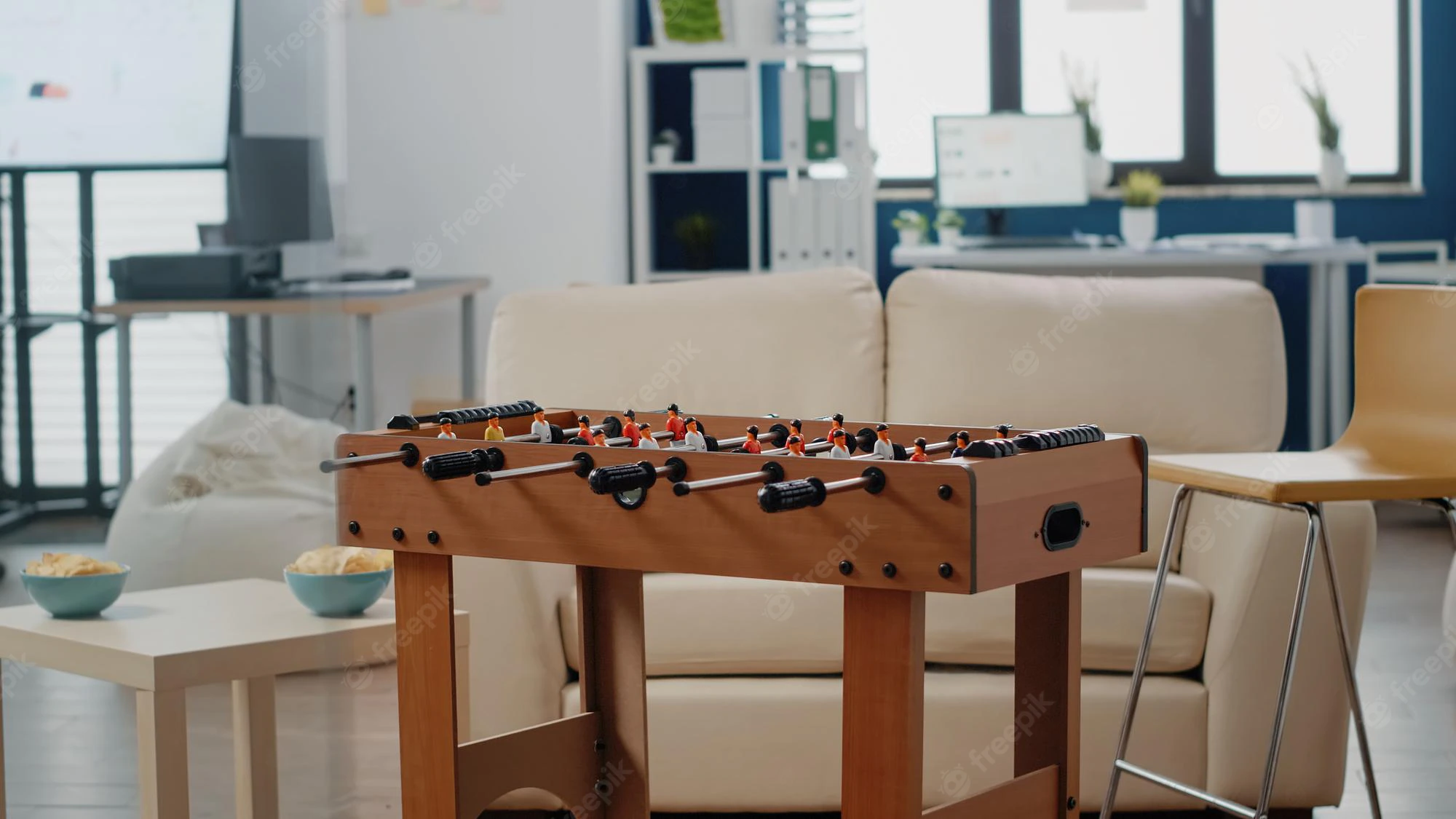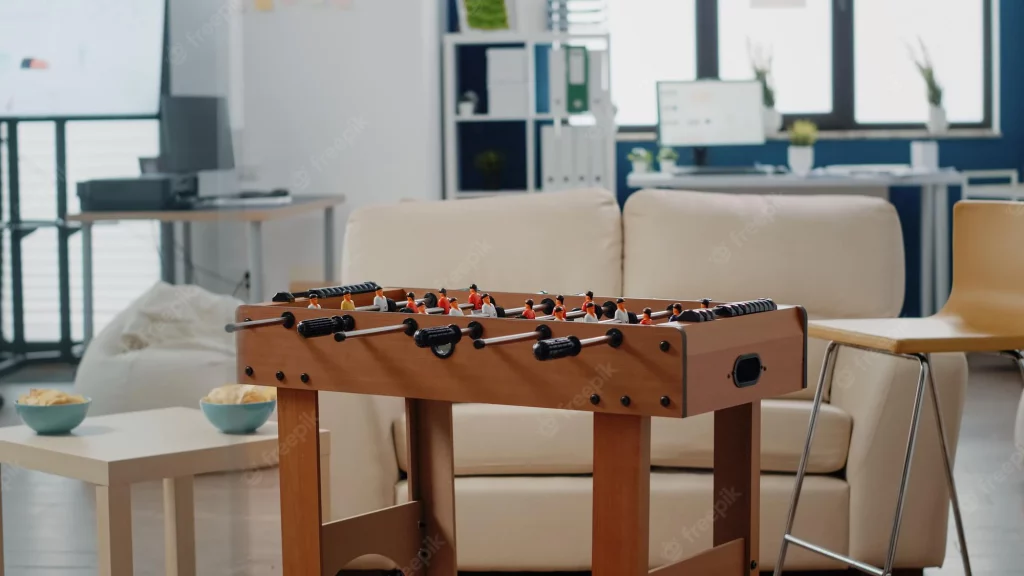 FAQ
What is a good size for a rec room?
The necessary room dimensions for an indoor play area are 18 ft x 14 ft. It gives you 4 to 6 inches of floor area around the tables.
How much room do you need for a game table?
An area extending over a minimum of 8 square ft. The space has been designed to accommodate modest-scale game tables. The comfort and size of larger rooms may require a floor area of between 10 x 12 ft.
How big does a game room need to be for a pool table?
Dimensions will be suitable for 7, 8, and 9-foot pool tables, being played with a 58-inch cue:
A 7-foot table needs a room that is at least 16 feet 2 inches by 12 foot 11 inches
An 8-foot table needs a room that is at least 17 feet by 13 feet 4 inches
A 9-foot table needs a room that is at least 18 feet by 13-foot 10 inches
What can I do with a large rec room?
Certain activities require larger room sizes. Activities like foosball, air hockey, pool, table tennis, and darts need clear space for players to move freely.
Conclusion
The space you want for family leisure can be made from rooms in your house of just about any dimension and can be used for any activities and hobbies as long as they are recreational. While designing a layout for your family room, make sure you'll have enough clear space around, which will allow movements to be free and comfortable.