How to Keep Birds from Pooping on Your Car – Useful Tips
You like your car to be perfectly clean, but do birds think otherwise? It often happens that you've just removed bird poop from your car and after a while, it's dirty again because the birds have pooed on it. We have found several ways, how to keep birds from pooping on your car. It is worth considering that our methods to deter birds away from your car are safe because birds are living creatures.
So, How to Keep Birds from Pooping on Your Car Cover
There are many different ways to keep birds from pooping in your car. Because bird droppings are not only annoying and inconvenient to look at, they can also damage car cover.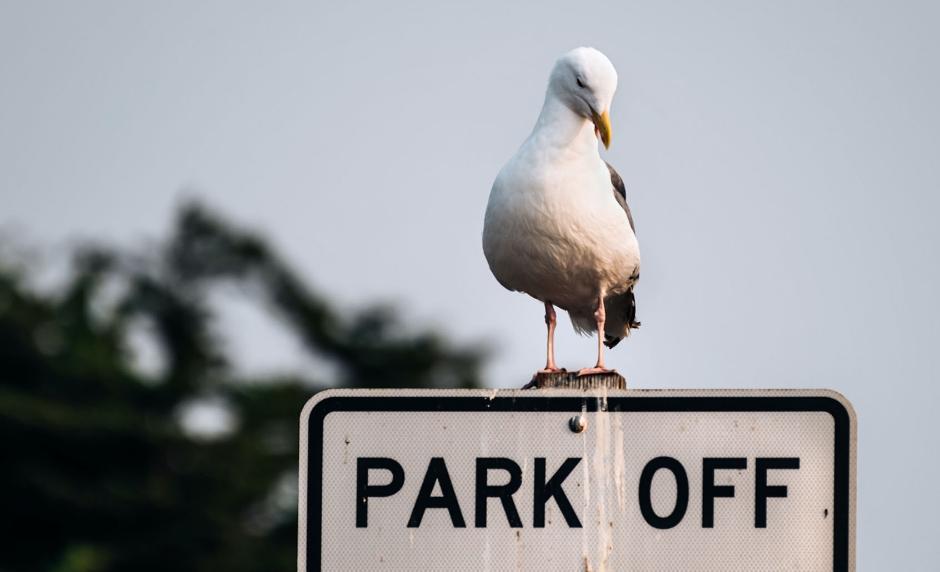 To get rid of bird droppings, you need to understand why this happens to your car, what attracts birds, and how to stop birds pooping car.
The First Way to Get Rid of Bird Droppings
The first and easiest way to avoid bird droppings is not to park your car under trees, wires, or the edges of buildings. In general, this method of avoiding bird droppings is not to park your car in places where birds can live.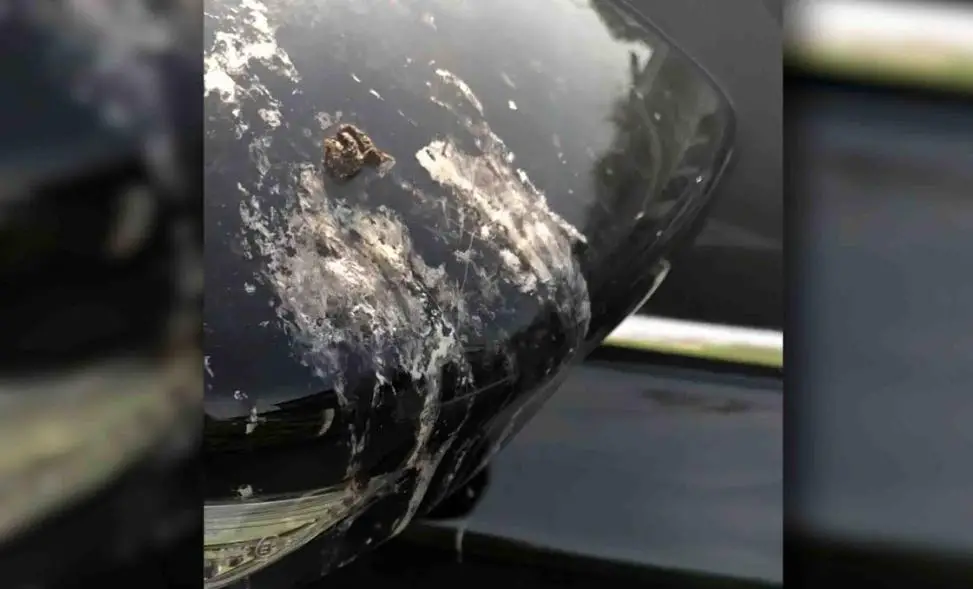 Of course, this method won't keep you safe from bird droppings on your car, because birds just flying over the car can do that.
Still, this way you will greatly reduce the risks of bird droppings on your car.
Homemade Bird Repellent
Homemade bird repellent is ideal for deterring birds from your car. You can, of course, buy a ready-made bird repellent at a pet store, but it's not that hard to make at home. Especially if you have all the necessary ingredients.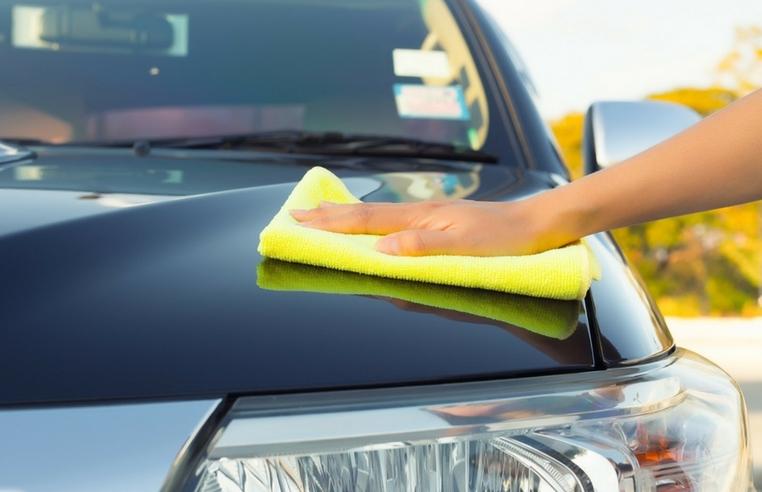 Ingredients such as chili peppers, apple cider vinegar, peppermint oil, lemon oil, cayenne pepper, and garlic serve as a great deterrent to birds who want to leave their poop on your car.
How to Make a Bird Repellent Spray at Home
In order to prepare a mixture to repel birds that want to poop on your car, you need to take one of the ingredients: cayenne pepper, apple cider vinegar, or garlic and mix it with water in a plastic bottle with a sprayer.
Once you have prepared the mixture, you can go out to your car and spray the bird repellent over your car, sure this should save your car from bird poop.
Can Cayenne Pepper Cause Harm to Birds
The answer is no, because this pepper sometimes its active ingredient is even added to bird food, so it is absolutely harmless. And if you decided to make a spray with this pepper, but are afraid of harming the birds, do not worry, you can safely do it.
Aluminum Foil Against Bird Poop
As we know, absolutely all birds hate the sound and feel of aluminum foil. That's why we offer this as an option to stop birds from pooping in your car.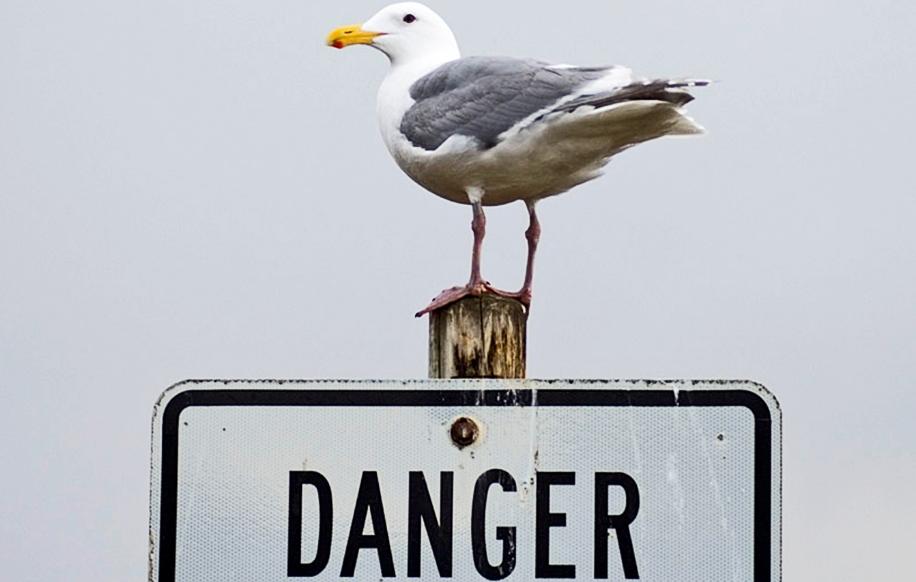 How to Use Foil to Scare Birds
To do this method, you need to buy foil, lots of foil, and make a kind of cover for your car out of it. The birds, when they fly in to leave poop on your car, will feel the foil, which they hate, and immediately fly away.
Done-a little money and time and your car is clean and saved from bird droppings.
CDs for Repelling Bird's Poop
They work pretty much the same way as a foil because birds hate them too. Thanks to their shiny surface, they scare birds by reflecting the sun's rays. The birds, seeing this, are frightened and fly away.
How to Use CDs to Stop Birds
To apply this method in business, you need to take some old CDs, and some fishing lines and go out in the car. Tie the CDs to a fishing line or string and hang a few pieces over your car.
This will make the birds get scared and fly away. That's it, a few CDs, some fishing line, and a few minutes of your time equals a clean car free of bird poop.
Electronic Bird Repeller
An electronic bird repeller is a gadget that emits sounds to scare away birds that want to leave birds poop on your car.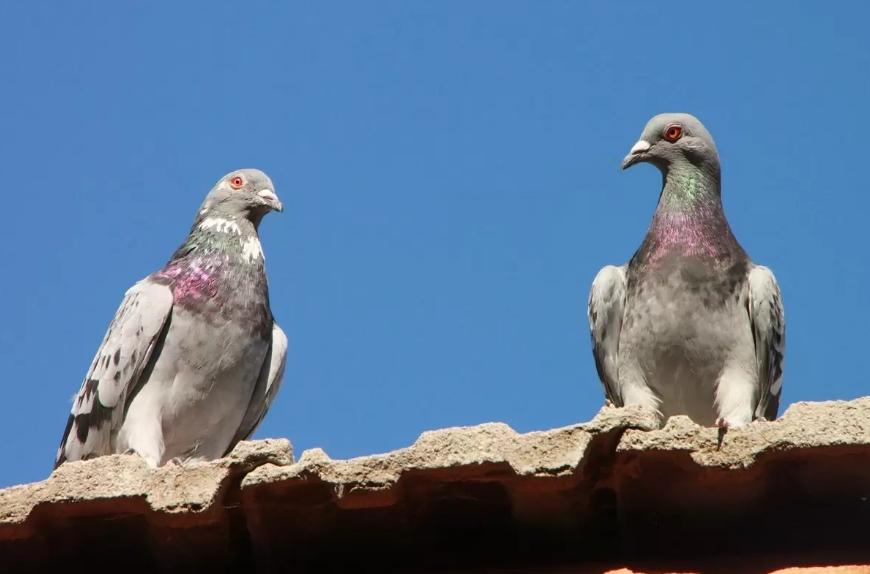 Scarecrows often emit sounds that mimic the sounds of predatory animals that prey on birds. A good advantage of this gadget is that its range is wide enough, so when you use this thing to scare birds, they won't come within a few meters of your car.
Things to Stop Birds Away
You can also use things to deter birds away from your car that they don't like. Such scarecrows include glitter balloons, propellers, different bells, or reflective tape. Use them in the same way as CDs, just tie them to a fishing line and hang them over the car.
Birds don't like anything that rustles or sparkles or fast-moving things. So if you place such objects above or near your car, this will stop birds off and they will change their minds about leaving birds poop on your car paint.
Reflective Tape
To keep birds from pooping on your car, you can purchase reflective tape that will deter birds by shimmering and keep your car free of bird poop.
Since, in addition to shimmering light, the tape also makes a sound that is generated by the wind, this doubly scares and stops birds.
How to Use Reflective Tape
After you have purchased a reflective tape, place it over the car or attach it to the side mirrors and done- birds will not approach and poop on your car, which is very good because its coating will not deteriorate.
And why this happens we will tell you a little later, just keep reading.
Bird Poop Can Damage Your Car Cover
Can bird poop damage your car? Let's get to the bottom of this. Bird poop can do a lot of damage to your car's wax and paint. Bird poop has a pH of 3 and uric acid. Uric acid makes bird poo as acidic as lemon juice.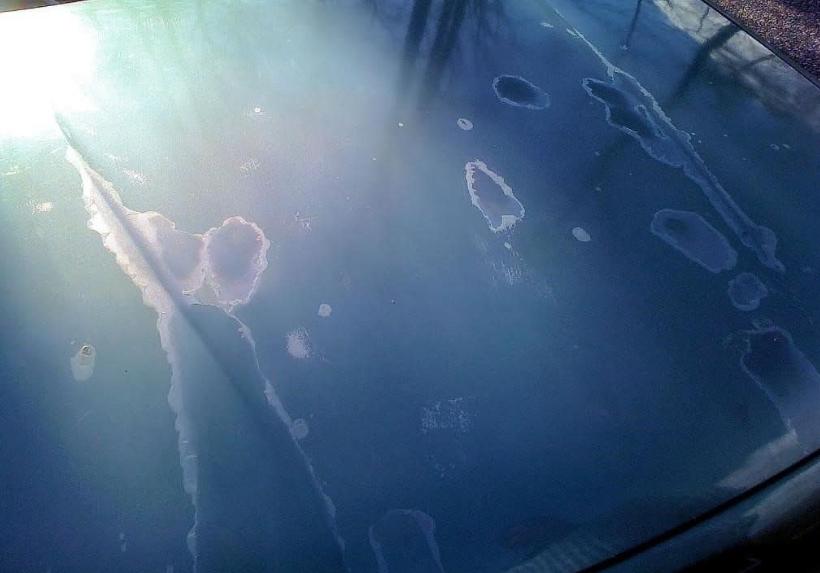 So, Bird Poop Can Damage Your Car or Not
That's why bird droppings can cause damage to your car: birds pooping on your car, and the excrement left behind can corrode the paint and cause corrosion.
Park Your Car in the Garage
This method of saving from birds pooping on your car is the most effective because it turns out that you hide your car from birds and they can't leave bird poop on the car cover.
Of course, this method is not for everyone, but if you have a garage, it is definitely a lifesaver for your car from bird poop.
What to Do if You don't Have a Garage
If you don't have a garage, though, you can set up a parking tent or a big plastic bag. But this method is also not for everyone, but definitely for those who have their own lot.
That is, you can calmly and without problems put a tent on your property and park your car without fear of birds pooping on it.
Use Kites
A kite, because it "flies" and "moves" in the wind, perfectly scares and stops birds from leaving bird poop on your car. The main advantage of this bird deterrent is that you can use it anywhere, at home or at work, where your car is parked.
Important Nuance
Only it is worth mentioning one important nuance: if you park your car under a tree or electric wires, the kite will not help you.
Other Methods
We advise you to read all the methods presented in this article on how to keep your car free of bird droppings. There are several other really effective methods to keep all the birds away from your car and keep it clean for longer because bird drop poop is very damaging to your car's paint. Why? We will tell you now.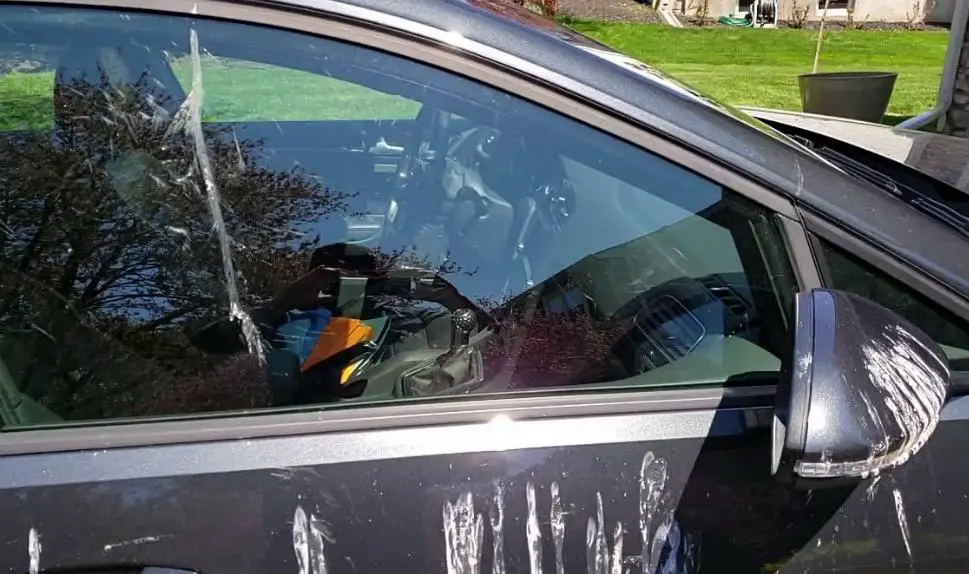 Also, if you keep reading, you'll learn what you need to do right after your car is pooped on to save your car's paint and varnish. Also, why bird pooping on your car is so bad for your car's paint and what can happen if you don't wipe it off in time.
Continue
And so, we're going to continue to cover methods to save your car from bird droppings and then tell you what to do and how to quickly remove more bird droppings from your car.
Why Birds Most Often Poop on Red Cars
The red color is adored by absolutely all birds, that's why they are so attracted to it and that's why red cars are most often exposed to leaving bird poop on them. Bright red cars attract birds' attention and also red cars are still the favorite.
So, we advise you, if you plan to buy a car, to choose any colors except red, blue, white, and black if you don't want to wipe bird droppings often.
What Attracts Birds to Pooping on Your Car
It's worth saying, of course, that the color of your car is less important than where you park it. After all, if your car is even a color that doesn't attract birds at all, but you park it under a tree or under a bird's nest, it will definitely be covered in bird poop. And it's not even about color.
Studies have shown that birds often choose the color of cars to match the color of their plumage. That is, pigeons often choose gray, and seagulls prefer white.
And people's observations also confirmed the fact that it is red cars that turn out to be most often in birds' droppings. And white cars were attacked the least.
Why Birds are Attracted to Polished Cars
It also turns out that polished cars are just as attractive to birds as red cars. So, don't be surprised if you've just washed and polished your car that it will be 100% pooped by birds.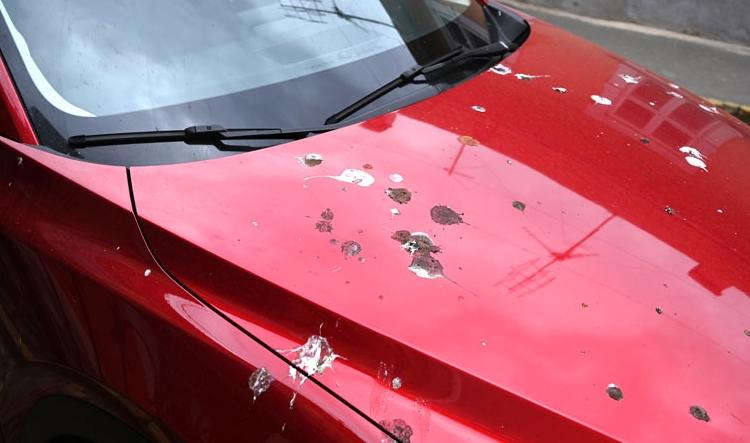 That doesn't mean you shouldn't wash and polish your car, just try to avoid leaving it under trees birds, and bird nests so you reduce the risk of leaving poop on your clean car cover at least a little.
Do Car Covers Help Keep Poop out of Your Car
Sure, if you have a car cover on your car, your car won't be pooped on by birds, but the cover will be pooped on. In fact, this is a pretty good method of saving your car from bird droppings and leaving it cleaner for longer.
But you have to remember that you will still have to clean the car cover from bird droppings, which is not nice, so it is essentially a useless option. Even though there won't be any bird poops left on your car, there will be bird droppings on the cover, which you will still have to wash.
How to Prevent Birds from Appearing in Your Car
So, let's continue to look at effective methods to keep birds away from your car. We've already told you some really effective ways to keep birds away from your car, and now we're going to tell you a few more.
In order to prevent birds from coming near your car, you don't always need to spray or sprinkle something. Sometimes you just need to put some object on or in your car that will scare them away.
Fake Owls
For example, you can buy fake hawks or fake plastic owls at a toy store and place them in or on your car. Since owls are predators that eat birds, this should scare them off.
Rubber Snake
A rubber snake works on the same principle as a hawk. That is, it scares away birds. You can even place several snakes on your car, such as on the roof, on the hood, and on the windshield, and then you will increase the likelihood of preventing birds from coming to your car.
How to Remove Bird Poop from Your Car
Recall that birds dropping poop can harm your car's paint if not washed off in time. Therefore, you need to wash it off your car as early as possible.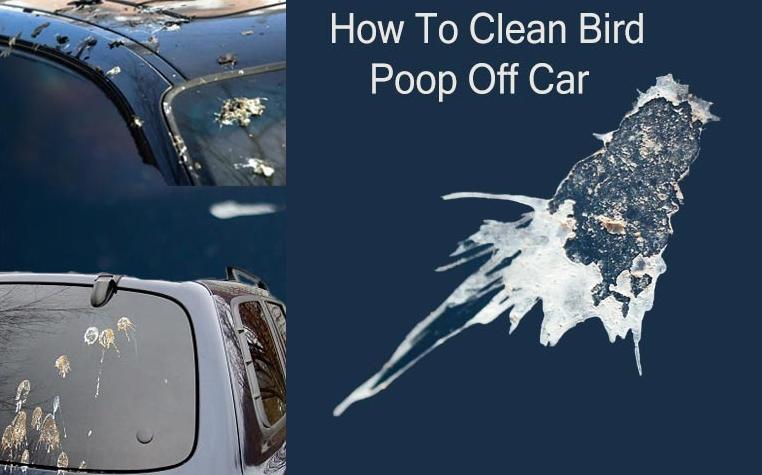 This can be done with a damp cloth or wipe. It is important to always have wet wipes in the car interior for such cases.
What to Do After Wiping the Poop off the Car
If the bird poop has already dried up and cannot be wiped off easily, then moisten the cloth or tissue with water and leave it for a couple of minutes. After that, the stain should soak and wipe off easily.
After you have done this, you should throw away the cloth or tissue, because bird poop can transmit various diseases. Also, be sure to wash your hands well with soap and water.
How Long Can Bird Poop Stay on Your Car
It has to be said that the longer the poop stays on your car, the worse it is for you. Bird drop poo, as we said before, contains pH 3 and uric acid, which makes it as acidic as citric acid.
Because of this, bird poop can do a lot of damage to your car, specifically its coating. Therefore, as soon as you find bird poop, wipe it off immediately according to the instructions written above.
Video: How to Keep Birds from Pooping on Your Car
Watch this video and find out how to keep birds from pooping on your car.
Conclusion
So, we've told you some great methods for leaving your car free of birds drop poo. The main thing is that all the methods presented in the article are not harmful to birds and do not break the law, and do not spoil the parking space.
We hope you were able to choose the right method for you to leave your car clean and that you will be able to implement it. Here is how to get playdough out of carpet.