A detailed guide on how to match wall color with wood floor
It is hardly worth talking too much about the benefits of natural wood floors – you probably know a lot about it yourself. Indeed, the beauty, durability, and functionality of such a solution can hardly raise doubts in anyone.
And if you have preferred wood floors to today's fashionable coatings like tiles and quartz vinyl, this means that you have made a choice in favor of true comfort and environmental friendliness.
However, with all the advantages of hardwood floors, one cannot fail to note such an important point as the importance of correct match wall colors with the wood floor.
Undoubtedly, their natural color and texture seem very friendly, but a slip with a shade of adjacent surfaces can literally kill both, creating serious visual discomfort.
However, we do not want to scare anyone: let's talk about a few basic rules on how to match wall colors with wood floor, depending on the shade.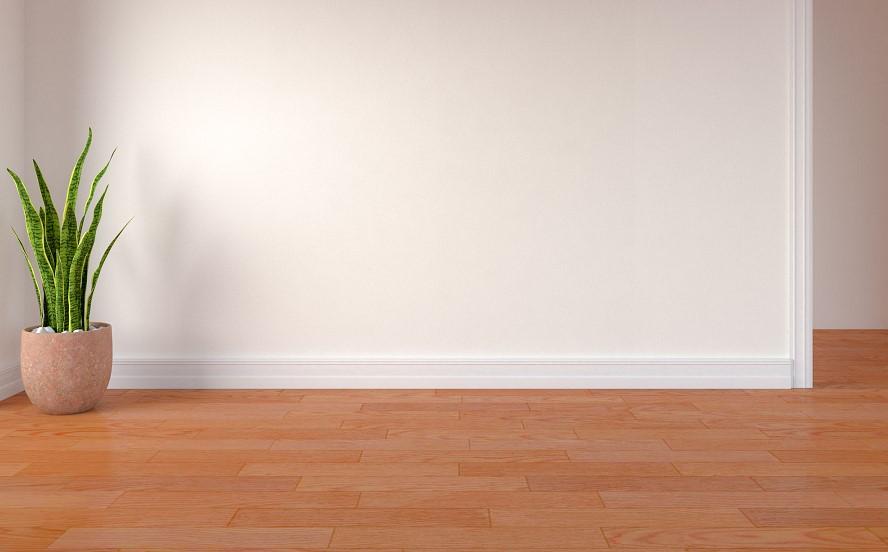 How to know which walls are right for your hardwood floor
Of course, the palette of natural wood shades is impressively wide, so it would be too frivolous to say what color wall paint you should choose without knowing the features and texture of the floor.
Everything here is individual, but there are basic tips that will help you, if not make the right decision on the go, then certainly come close to it.
Determine the color temperature of your wood floor shades
As you probably understand, the pure color of the tree simply does not exist, and each species (primarily for hardwood floor) has a base tone and several complementary shades that sound confident in the pattern and grain.
At the same time, they can be both warm wood tones (reddish, yellowish, or orange) and cold (light gray, charcoal gray, brown, and even bluish).
Based on this parameter, you can select the color for the walls according to the already-known principle "warm to warm, cold to cold".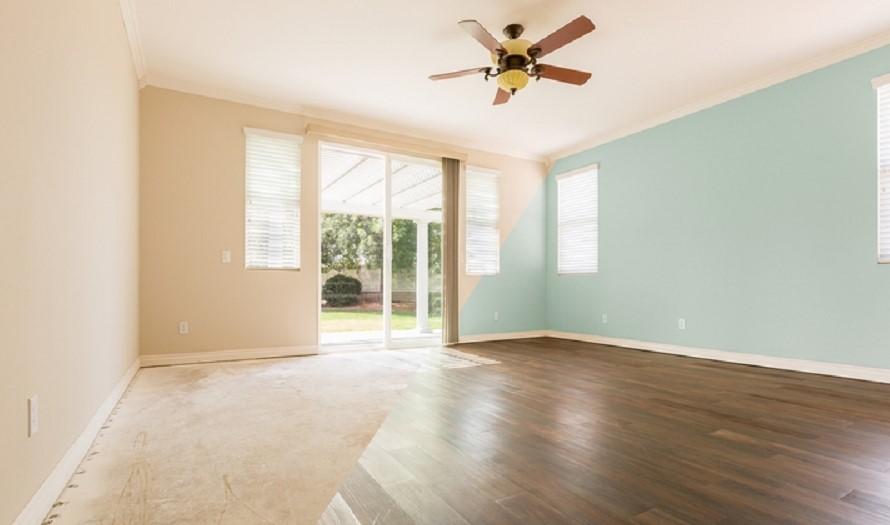 If you don't know which color to choose, go for neutral colors
Neutral colors like white, cream, beige, and most light grays are kind of versatile options for walls with hardwood floors. And furniture, textiles, and accessories will help to add color accents.
Similar paint colors are a great choice
A color scheme is a useful tool that shows the name of the cool undertones that are nearby. Such a color scheme will provide such important harmony for you and will allow you to avoid the torment of choosing the wall color.
Think about contrast
Contrasting wall color is one of the win-win ways to give the space depth and atmosphere. How to find the right shade? Use the same color wheel: determine the tone of your wooden floor and find the opposite color on the diagram.
How to match wall paint colors with different shades of wood floor
So, we have already started talking about the color temperature of the tree, but do not forget about such a parameter as lightness.
In this regard, we can divide the shades of wood for the floor into two large groups – dark and light wood floors. Each of these groups has its own recommendations for choosing wall colors.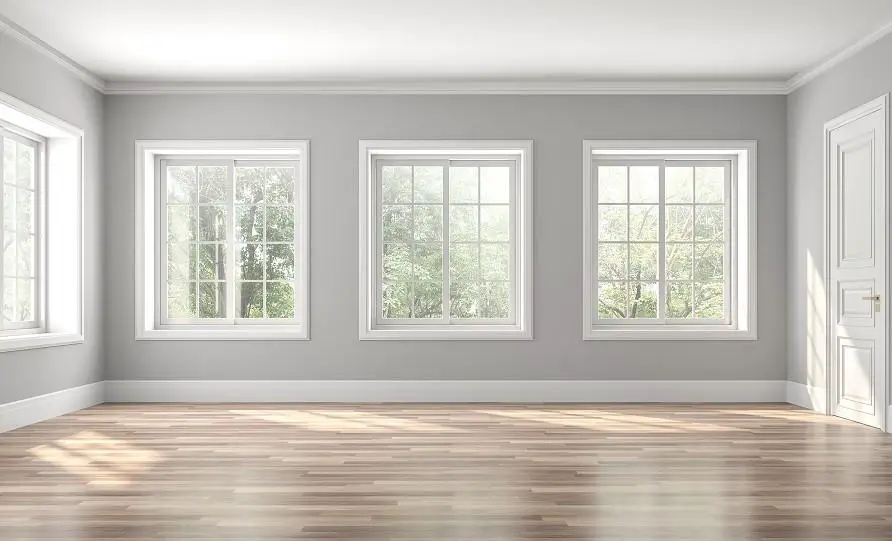 Light wood floors
As a rule, light floors are distinguished by the corresponding shades and can be pale yellow, gray-based wood flooring, medium wood floors, ashy wood floor or have a bleached appearance.
However, the division into color temperature is also present here: for example, floors made of white oak, maple, or ash attract cool tones, while the color of walnut, beech, and birch are referred to as warm.
The key to correctly selecting the wall color for the gold-toned floor is the same – choose cold undertones for cool gray floors, and warm undertones for warm ones.
However, this rule should not be considered a dogma, and if you wish, you may well try using an opposite shade for contrast, however, it is better to test compatibility on samples of materials or in 3D visualization before that.
For an ideal combination with light wood floors, designers most often advise using the following groups of shades and colors for walls:
White walls
Light wall colors work well with gray wood floors, but it is perhaps too risky, as the room will turn out to be emasculated and boring.
Experiment with cool hues on color temperature, using light walls as antique whites, ivory, and light creams with warm blonde woods and cool icy, marshmallows and lilies with cool floor tones.
It is easy to understand what color temperature the wood or the paint color you have chosen is: put a sheet of paper on top, and against the background of the purest white walls, its warmth or coldness will immediately appear.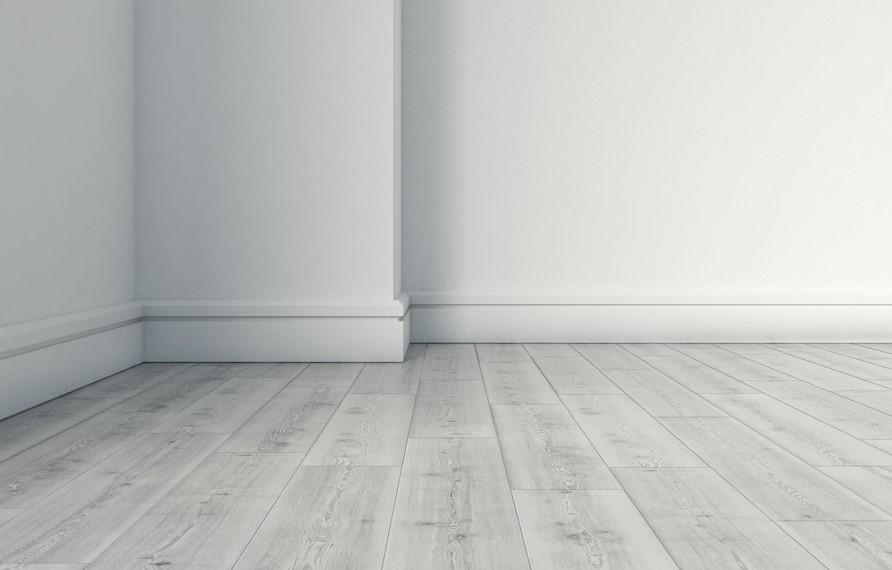 Beige walls
It is beige that will create long-awaited comfort, warmth, and tranquility in a room with light wood floors. Want a little more color? At your disposal – furniture and textiles of absolutely any shades.
Gray wall color
Unique gray tones (preferably light gray, though) are great companions for gray wood floors. Also today, designers highly welcome the technique in which the wall paint colors are as close as possible to the shade of the gray wood floors. This creates a solid and deep space in which any color accent and accent wall are possible.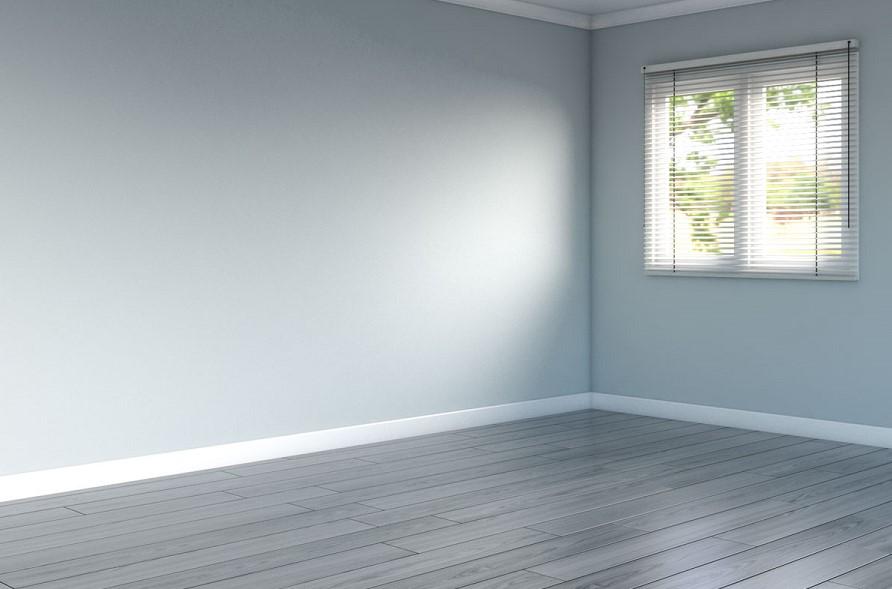 Brown paint color
Use as soft gold walls as possible to avoid dark wall colors and contrasting undertones with the floor. Also, do not get carried away with too dark variations of brown, although in spacious rooms they will create an exciting contrast with light wooden floors, however, in this case, you will have to take care of bright paint color spots in the form of furniture and accessories for maximum balance.
Cool wall colors
Olive, mint, dusty blue, dove, light purple, navy blue, and lavender—keep this list in mind if you have light wood floors. All of these shades have proven to be excellent ways to create a modern and refreshing atmosphere.
Rich and warm wall colors
Warm undertones like yellow, orange, warm peach, and soothing red also work well with light wood floors. The last two colors are not used as often, but they have proven to be an excellent solution for dining rooms and living rooms, where a warm, welcoming atmosphere is especially important.
Ideal wall color combinations with these warm paint colors create light red oak and beech with their pronounced warm tones.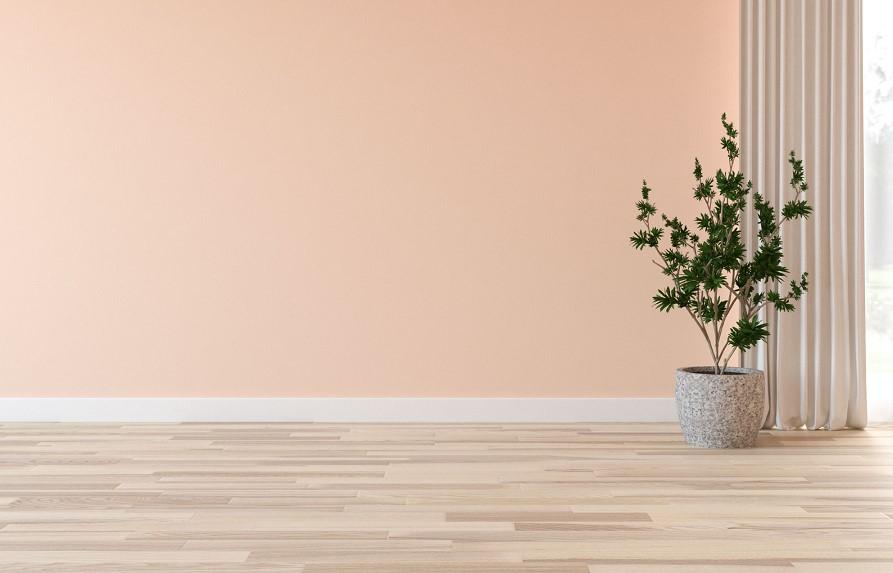 Wall colors for dark wood floors
Wenge, rosewood, dark oak, hickory – the wood of these species is used to decorate dark wood floors in noble darker tones. Such dark hardwood floors look attractive on their own, but when choosing the wall color, extreme care must be taken to avoid dark walls and gloom in the interior. So, take a look at the following shades for decorating the walls in the room:
White and beige paint colors. A universal solution for dark hardwood floors of any tone is using light walls of neutral tones and avoiding the visual narrowing of the room by an accent wall.
Another undoubted plus is the ability of light neutral colors to set off the richness of the texture and shades of dark wood. Use neutral tones of white and beige – from ecru to pearl and rich cream.
Brown. Deep brown dark wall colors can be extremely effective with darker wood flooring, especially in a classic interior. To save the interior from depression, use partially white wall decoration and metallic accents in furniture and decor.
Light blue wall color with wood flooring. Another good solution for dark wood floor is matching undertones of light blue. Calm tones with a hint of gray like cool seafoam color create a calming and cool atmosphere when combined with dark wood floors.
Use this technique in bedrooms, as well as in rooms with natural light and windows facing the sunny side.
Calm gray paint colors. If the beige palette is already closer to the classics, then gray walls and dark floors are a super-actual solution for modern interior styles. A real find for your room will be shades such as tin, pearl, smoky, and harbor.
Pastel shades of the wall color. When the urge to use dark wood flooring in a small room seems overwhelming, balance its effect on the room's visual appeal with pastel walls. Light, gentle and cheerful tones will favorably emphasize the natural beauty of dark floors, and create a feeling of spaciousness and abundance of air and natural light.
What tones to use? Pay attention to neutral tones such as powdery, dusty rose, light yellow, pale pink, and the same soft lilac walls, as well as very light and light shades of green with silvery undertones – mint and sage.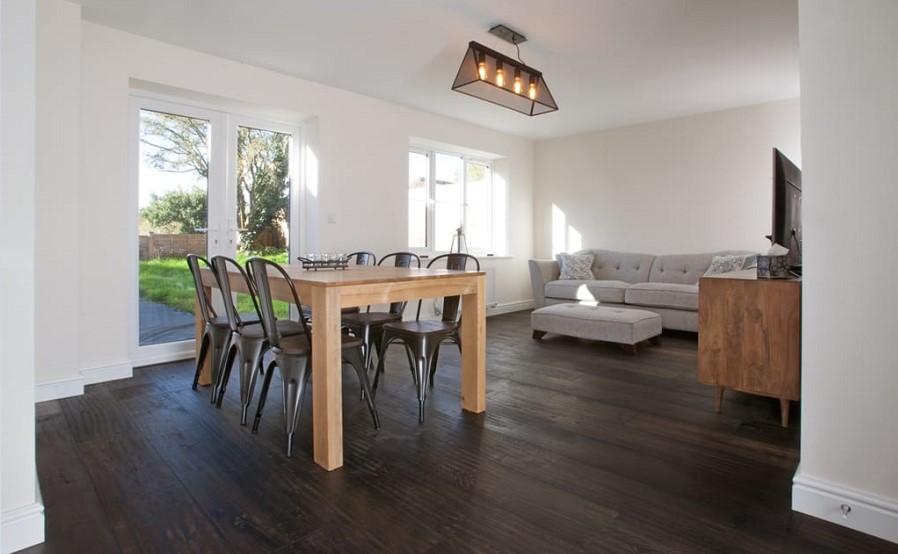 Cherry hardwood floors
It is not by chance that we put this type of wood flooring in a separate group, since cherry floors occupy an intermediate position between dark and light, and also have an extremely deep and pleasant dark shade and a surprisingly even pattern.
Thanks to these features, experts attribute cherry floors to the so-called medium color group and recommend combining cherry wood floors with walls in the following colors:
White paint color – to create a clean, airy, open space;
Pale terracotta – to balance the red notes in the color of the tree;
Light green tones – for a more intense highlighting of the red undertone of the floor and a pleasant unobtrusive contrast;
Light blue or dark blue paint color – the former provides contrast and gives focus to the cherry wood floors, and the latter gives a more sophisticated and noble combination of natural beauty.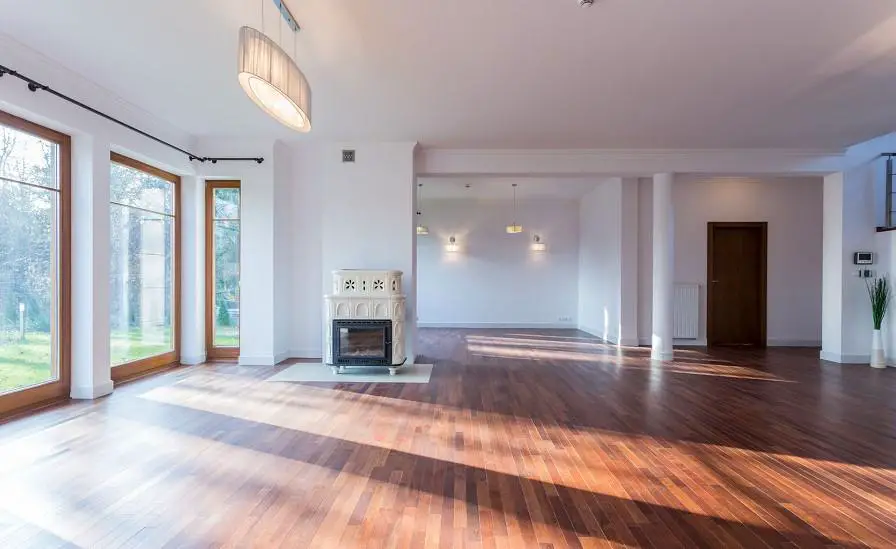 Frequently asked questions:
Should floors be darker or lighter than walls?
It all depends on what effect you want to achieve. The combination of a dark floor with light wall colors visually expands the room.
Combining dark walls with a light floor in any room emphasizes horizontal lines. A square room seems more elongated.
Should the floor and walls be the same color?
There is no definite answer to the question that both your floors and walls should be the same color or not.
Wall color combinations in a room can make it more spacious, or vice versa – reduce it, add warmth and comfort, or bring austerity and solemnity into the interior. The combination can be contrasting or sustained in one scale, bright or muted – it all depends on the effect you want to achieve.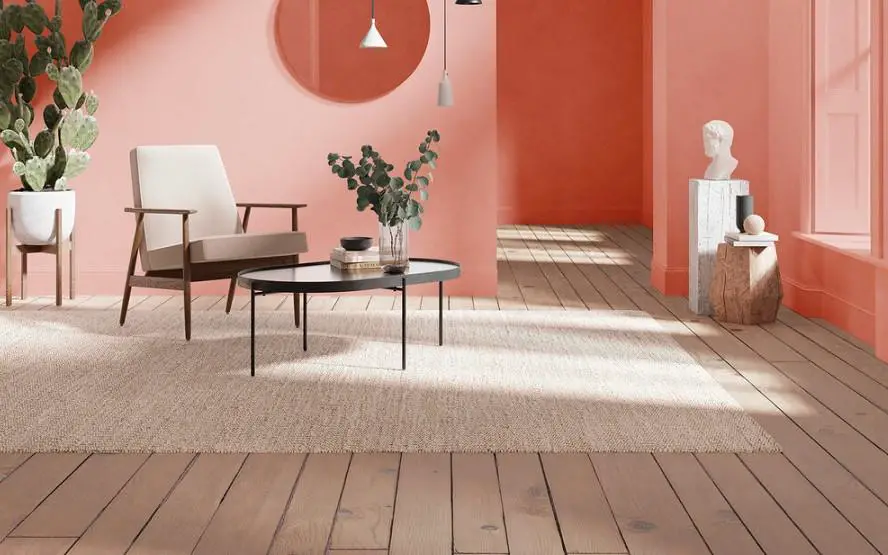 What color walls go best with dark wood floors?
The interior in gray tones is a trendy modern solution, while the dark wood in the design is more of a vintage aesthetic. Using this match wall color with hardwood floors, you can get a harmonious design in the popular mid-century style, which will look relevant for many years to come.
The main rule here is restraint: choose pieces of furniture with simple geometric shapes with a smooth surface.
What color paint goes with brown wood floors?
Brown wood floors match cool gray undertones. Choosing shades lighter than wood flooring looks great in traditional styles such as Provence, and in more modern minimalism, industrial-style interiors, or even brutalism (if beige and gray walls are the colors of plaster, brick, and raw concrete).
Natural lighting will emphasize the beauty of wooden elements and create the necessary comfort.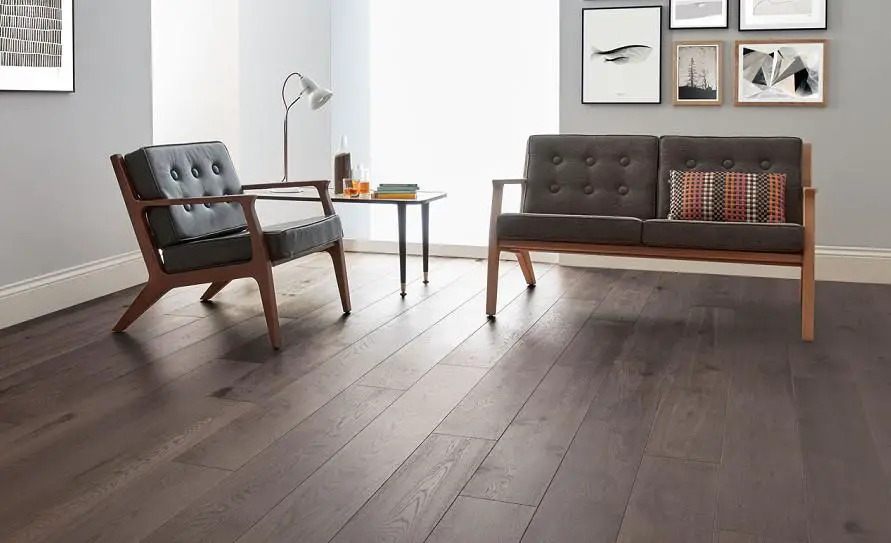 Should wood floors match wood walls?
It is not necessary that they were exactly the same color, but the combination of shades of the same color looks most harmonious.